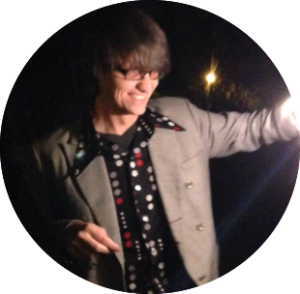 I am currently pursuing a PhD degree in Library and Information Sciences, as well as obtaining a Graduate Certificate in Women's and Gender Studies at The University of South Carolina.
My continually evolving research interests include: queer theory, cyberpunk cinema, orphan films, accessibility in the archive, LGTBTQIA+ information access, intersectionality and cataloguing, and the myriad boundaries of gender, bodies, and technology.  I am open to new research opportunities in films, archives and anything about marginalized identities. I am also the digital archivist for the community archive Archiving South Carolina Women and am working on co-curating the Queer Cola Oral History and Digital Archive. Occasionally, you can find me attempting to look like an archivist at the Moving Images Research Collections at USC.
 I am trying to achieve cyborg status with little success.